St Mary's is a Catholic school whose ethos is based on Gospel values and a partnership between parish, home and school. It offers a happy, welcoming, environment in which all children have the opportunity to reach their full potential.
Our Vision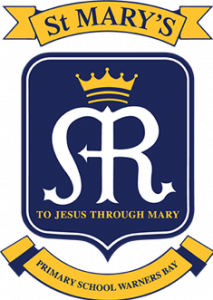 Learning together, enriching lives
Our Mission
St Mary's is a Christ-centered community founded on the Josephite tradition of faith in action through service.
We are partners in learning in our pursuit of excellence.
We use our head, heart and hands to live life to the full and enrich our world.